How to Dress Up Your Doll to Make Her Look Sexier
When you made up your mind about her, its time to start finding the right clothes. On the websites, like esdoll.com , or sexdollie.com  they give you an opportunity to order clothes either through them or third-party websites. Sometimes the sex doll comes with an outfit already, but if you want to change her style a little bit – try finding other stores.
Most of the sex dolls of the websites stick with size S for Women's clothing, so make sure you do not get anything too big. Lingerie, sexy play costumes, cosplay, there a million choices for you! Any clothing store would work, or if you want to dig deeper, you may find some very cool fetish stores, which can offer you a variety of extremely sexy stuff. Remember, that it is YOUR doll and you can change her however you want. Do not limit yourself.
Be careful when buying clothes that could potentially leave stains. Silicone dolls handle stains well, and it is easier to clean them. However, when it comes to TPE dolls – they stain easily and cleaning may be an issue. We discussed TPE vs Silicone dolls , so please check it out for more information.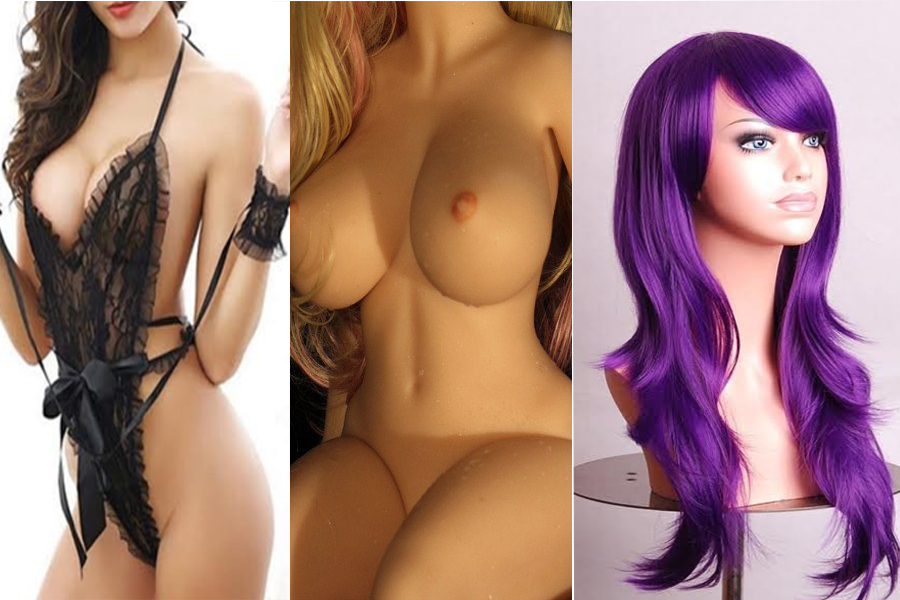 Change Her Hair Color
Think about getting her a couple of different wigs right away – you won't regret it. The wig will give her a different look. When you are dressing her up as a country girl – you may want to choose blonde or red hair and when you want more fetish or a strict and powerful look – dark hair would be your best bet. In any way, getting a couple of different hair colors and styles will be a good decision.
Accessories
Make her look like your favorite movie, or video game character – use some cool accessories. Japanese anime and manga cosplay clothes are sold everywhere on the internet. Stockings will be a great idea since there is a big possibility that you will not like sex doll's feet.
Make sure you still find the doll attractive and sexy, and it will be a key to your happiness. It is an investment, so do not make waste your money on getting one and never using her again, just because you do not like her hair color or style. Create something beautiful. You can do it!