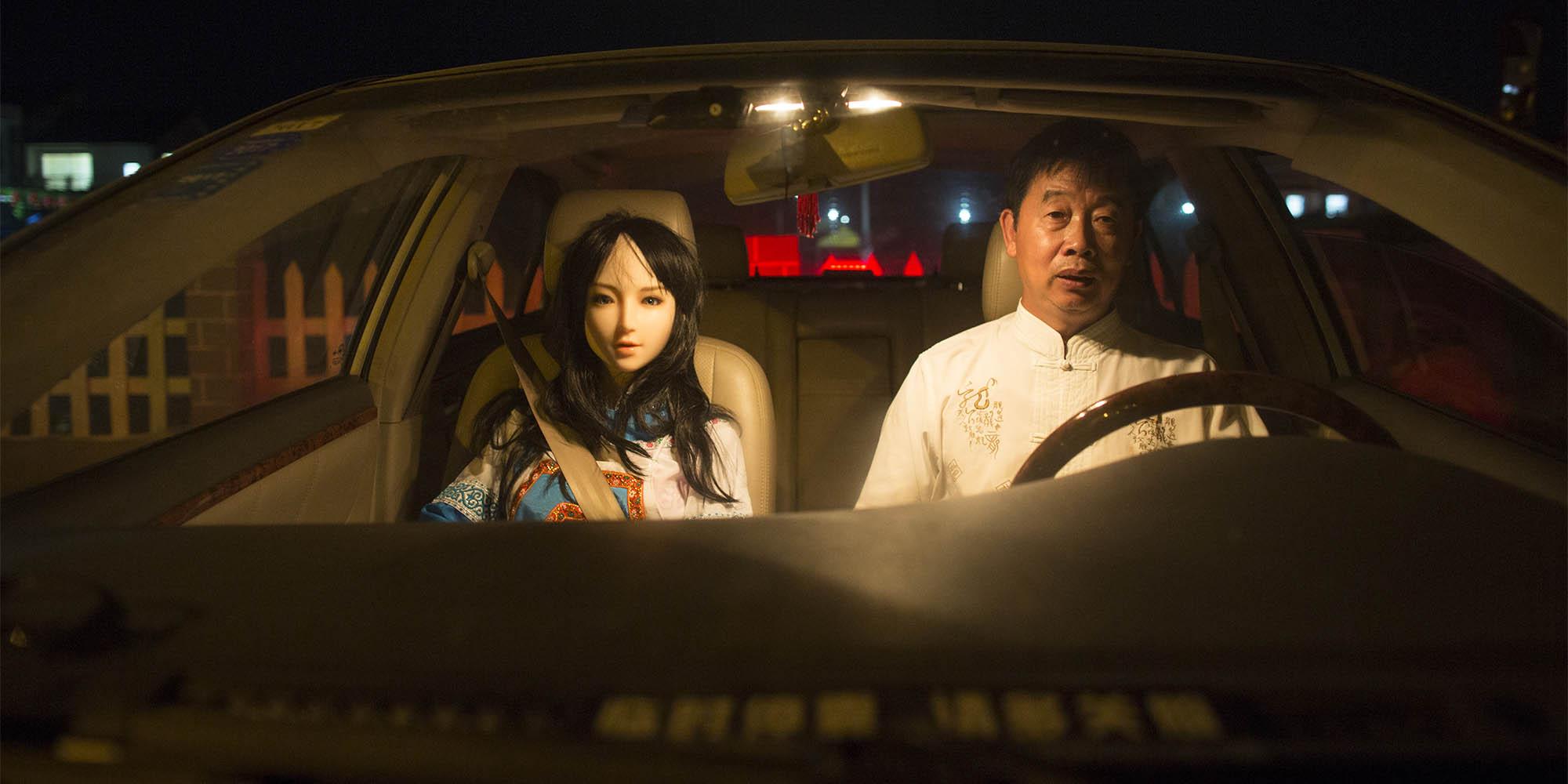 Hunks of silicone draped in white bikinis hang heavy on hooks in a Dalian factory. In this city in Liaoning province in northeastern China, designers are deciding on each model's individual look, makeup artists are applying cosmetics, and these human effigies are coming to life, sort of, with fashion senses all their own. The best of them get the star treatment, being sent off for photo shoots and becoming centerfolds in their own right. They're then packaged and shipped off to their mostly male owners in China, Japan, the United States, and elsewhere.
This pseudo-people go by a variety of names: love dolls, entity dolls, and perhaps most famously, sex dolls. Whatever name their owners prefer, they're certainly not the cheap body balloons sold in sex shops. Today factories are designing high-quality dolls in different shapes, with specific features, skin colors, hairstyles, and even levels of suppleness. To owners, the dolls have identities.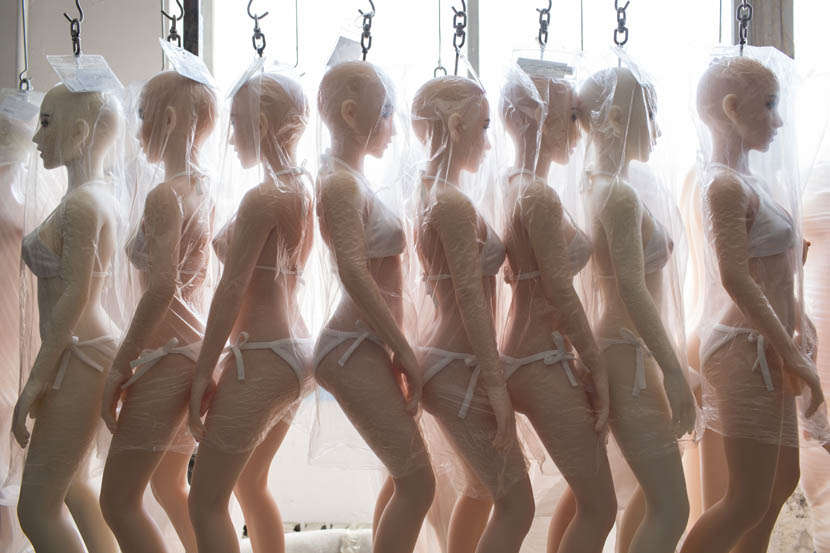 Yu Zhenguo, 58, is a biochemist in a small town 80 kilometers outside Guiyang, the provincial capital of Guizhou province in southwestern China. He's building a villa with, for the sake of privacy, a large courtyard. Though nobody lives opposite the property, he's still outfitting it with tinted windows. On the other side of the glass will live two dolls, purchased after a divorce left him alone, and his son without a caretaker. With no new flame in sight, he found this unorthodox solution.
Yu explains there are five groups of doll collectors. The first and most infamous are those who have sex in mind. The second fancy themselves fathers to the dolls; for them, sex is out of the question. Third are curious people with spare cash, and fourth are jiali dun, a group of extreme shut-ins. Fifth are women who dress the dolls up like life-size Barbies.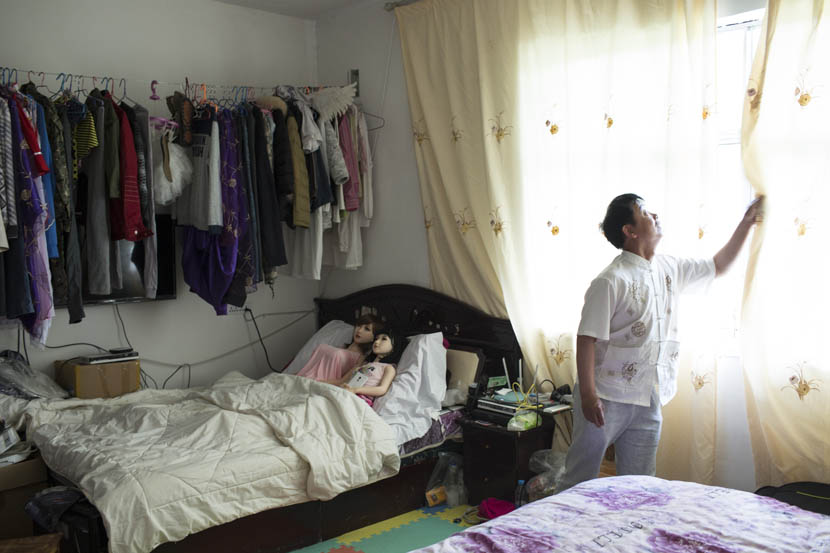 Back in his current home, Yu's two prizes rest on a bed alongside an assortment of their many outfits. Most of the clothes are in the traditional style of China's Bouyei minority, a group to which Yu himself belongs. Yu and his son often dress the dolls up and take them on outings. He's made a name for himself among doll collectors, who have named him "Uncle Yu."
Uncle Yu is planning to start his own doll costume design business.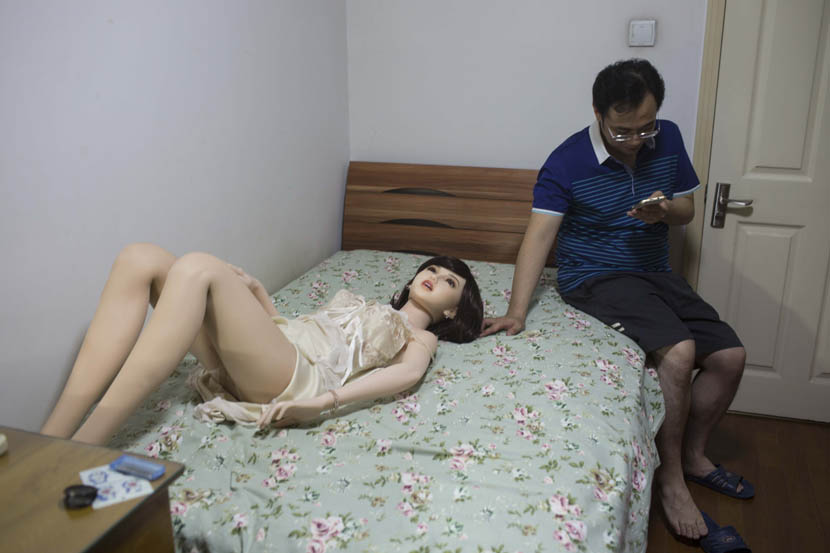 Song Bo sees his 1.4-meter-tall Japanese schoolgirl lookalike as his daughter. He sometimes takes "Butterfly" out with him on the street, leading to unpleasant reactions. He's used to it. "It's fine unless they criticize us to my face," Song told Sixth Tone's sister publication The Paper.
Five years ago Song, now 29, was diagnosed with a potentially deadly growth in his skull. Following his doctor's advice, he was able to manage the growth without surgery. "The mass could have damaged my nerves or caused seizures," he said. He refuses to marry because of this, believing he'd first have to admit to his partner that he's ill. "My kid might lose his father," he said. After breaking up with his girlfriend, he purchased Butterfly. He's never had sex with her.
The song shares his adventures with Butterfly on Weibo. Some reject him, and others, including a large share of his 130,000 followers, commend him. "I don't care what people think about me," he said.
Thirty-six-year-old Zhang Fan from Beijing named his doll "Liu Ying" after a girl he once admired from afar. He doesn't mind discussing his sexual encounters with Liu. "On the first day I received the package, I wanted to have sex with her that night, but I failed." He didn't clarify what went wrong.
Zhang has a ritual. He usually presses Liu's clothes after work on weekdays, and on weekends he dresses her up and takes her out to parks for photos. His parents' only child, they allow him this pleasure under one condition: "You can play with the toy however you like as long as you marry in the future," he said they told him.
Despite two previous failed relationships, Zhang denies his love for Liu is the result of those disappointments. Marriage, he said, only brings pressure to earn money, buy a home, and father children. He wants none of that — no progeny and no wife. What he does want is a deeper connection with Liu, and he somehow hopes to communicate with her spiritually. He imagines himself the director of a love story replete with scenes of shopping trips and travels. "If this wasn't true love, not even I would believe in it," he said.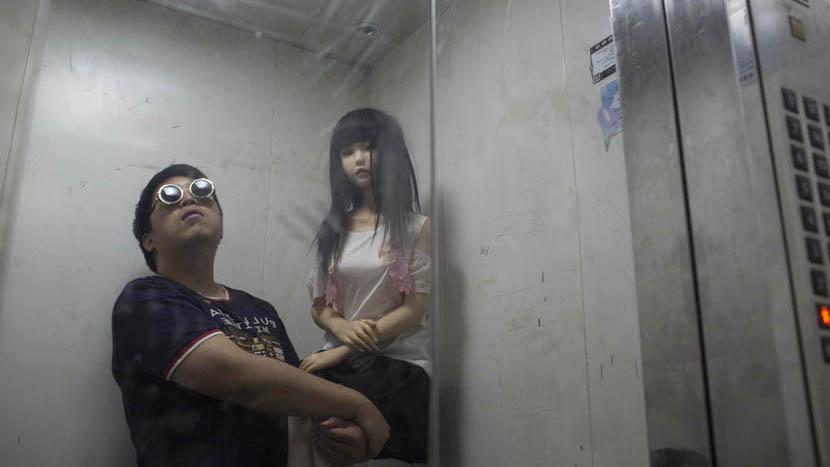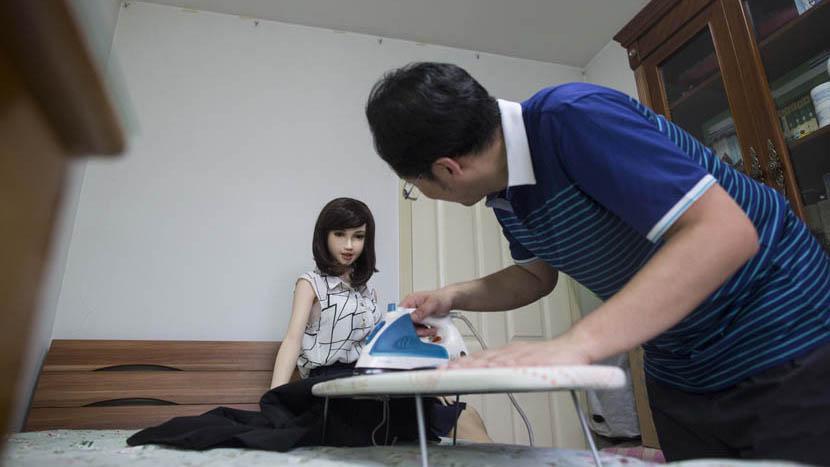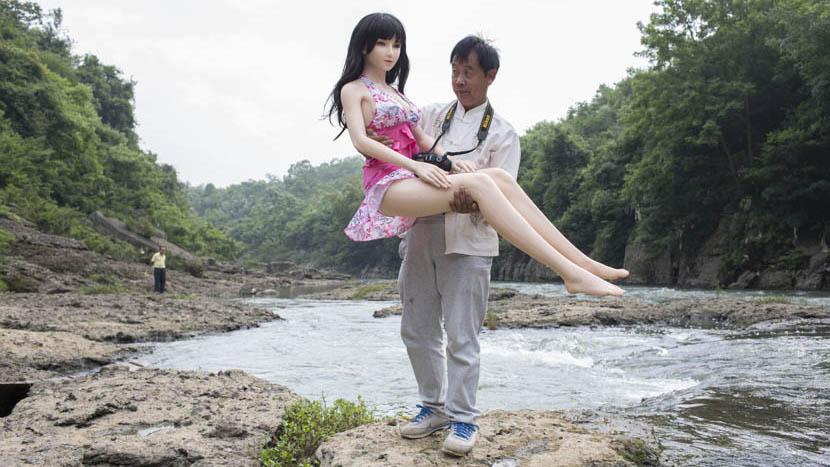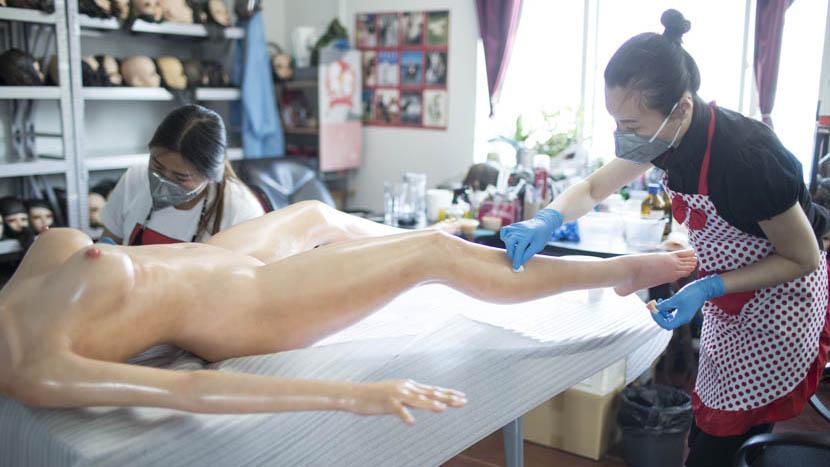 Song, Yu, Zhang, and others like them face problems with acceptance. But the internet is where all manner of tastes and subcultures thrive. The growing love doll community has taken to spaces on the web where admirers can commune. One such space on Baidu Tieba, an extensive collection of forum-like "bars," numbers 61,000 members and 540,000 posts. Users share tips on how to care for their dolls' hair, act natural when taking them out in public, and deal with balking family members. Photographs of dolls gussied up in skimpy outfits and arranged in suggestive poses also abound.
Users post photos of their elaborate assembling processes to the delight of other members. One member, "xfsc2007," posted dozens of pictures documenting his assembling of a popular brand of doll, but he insisted he'd only dress up the figurine, not attempt sex with it. Another member put in a request just in case: "If there comes a time when you can't resist making love to her, please let me know how it goes."
As the community grows, so too has media attention. One news post showed an owner ready for a fight after onlookers touched his doll. Doll lovers responded with similar fury. "How could those people touch your wife like that?" one netizen said. "If I were you, I would also beat him!"
Despite all the fuss, Zhang maintains a positive outlook.
"When you expose beautiful things to the sunshine, things as beautiful as these dolls, the hostility can't bother you," he said. "If they say I've discarded ethics and descended down to the bottom of society, I'd ask them to question where exactly that bottom lies."
The story of happiness: don't care about other people's eyes, my love with my sex doll