Skinny girls with petite bodies get plenty of love in the world. It seems that most men love girls with a slim figure, and when looking at sex dolls, they also go with such body styles. But, there are still plenty of us men who love a big, beautiful woman. We love when a woman has some sexy curves, big booties, boobs, and we are willing to pay for all this. In my case, at least, I felt exactly the same regarding sex dolls. I hated how most of the sex dolls sold today look like toothpicks, and I know many of you feel the same way.
My love for plus sized beauties is the reason why I decided to put together this list of the best BBW sex dolls (in my opinion). They are thick, they are chubby, and they are incredibly sexy. Imagine the feeling of a thick ass bouncing back and forth on your dick, while you are taking one of these BBW sex dolls from behind with doggy-style. It's an incredible feeling, and these thick sex dolls are perfect for such enjoyment. I will not list any fat sex dolls just for the reason of being big, as this is not what I was going after. I will only list those, who, in my opinion, have the bodies of true BBW goddesses. You'll see what I'm talking about!
BBW Sex Dolls
---
Let's get right to it – here are my favorite BBW sex dolls, plump sex dolls, fat sex dolls… Whatever name you want to give 'em. In any case, enjoy those curves!
#1.Kim
---
Kim is a big booty sex doll with some impressive curves. You'll be dreaming about those thighs of hers all day if you're anything like me.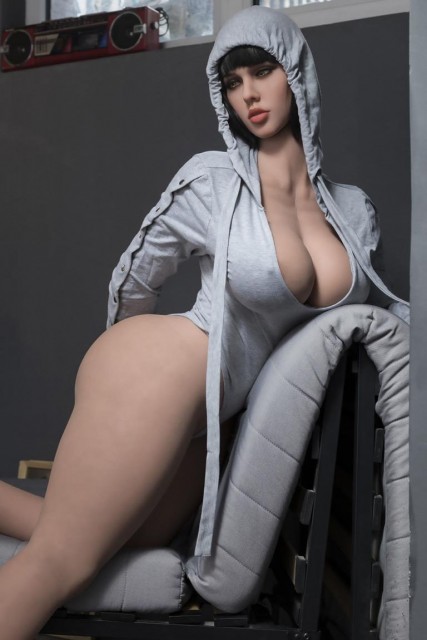 Price: $1648 on ZLdoll
Kim, also known as Shakira, is currently the most famous BBW sex doll for a simple reason. She was featured in a popular YouTube video from Ryan Davis. Although the video itself was a comedy sketch, it brought out some good points. BBW sex dolls are much less stressful than most real relationships, and, in addition… where could you ever find a real woman with a body like Jasmine's?
Any man who lives huge tits and big booties will have to love Kim. Her body is that of a goddess. I don't know about you, but I would choose Kim over some skinny Victoria's Secret supermodel any day. You can't go wrong with those incredibly sexy thighs, ohh boy!
#2. Leslie
---
Leslie is the most curvy sex doll I have ever seen. If you love big booty sex dolls or big boobs sex dolls, then Leslie will most certainly rock your world.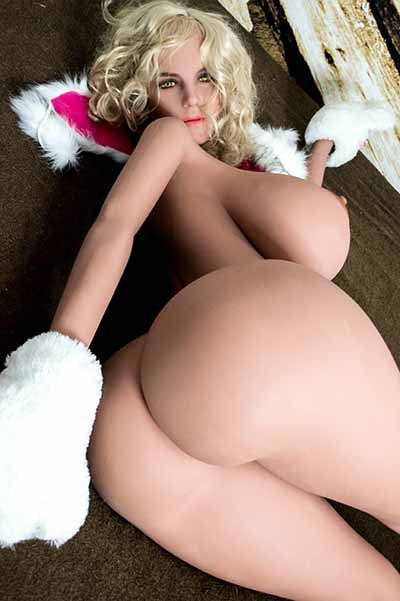 Price: $2999 on Silicon Wives
Oh. My. Gosh. Look at her butt!
Leslie is a drop-dead gorgeous BBW sex doll with some amazing curves. She may look unrealistic and unhumanly curvy from photos, but in real life, it's a different story. Not only is her body realistic, but the big boobs and ass allow for some wonderfully creative sex positions. You can pound her from the back, with her ass jiggling back and forth. You can fuck her in her boobs, as she is a huge tits sex doll. The possibilities are endless with Leslie, thanks to her wonderfully curvy body.
Leslie may be a bit pricey, but her quality is brilliant. If you want a high-end BBW love doll, then Leslie is one of the best choices you can make. She is fantastic!
#3. Vivian
---
Vivian is a big tit sex doll with a huge ass and a great pair of tits.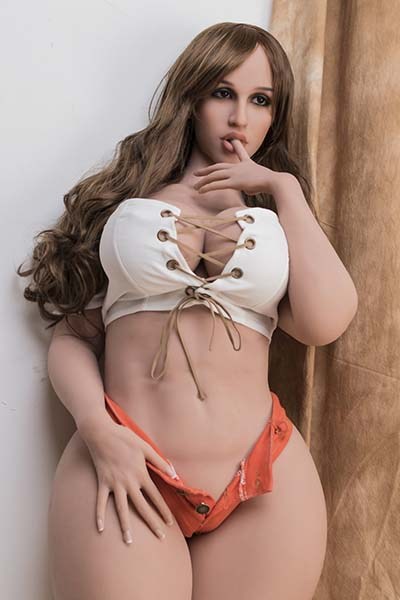 Price: $2499 on Silicon Wives
Dear God, look at those curves. The only bbw sex doll which is curvier than her is Leslie. It was next to impossible to rank them against one another because they are both stunning pieces of art. Finally, it boils down to personal preference. Both Vivian and Leslie are some of the sexiest BBW sex dolls you will find anywhere, and they will fulfill all of your sexual desires, guaranteed.
#4. Olivia – BBW RealDoll
---
A pricey, but premium quality huge tits sex doll.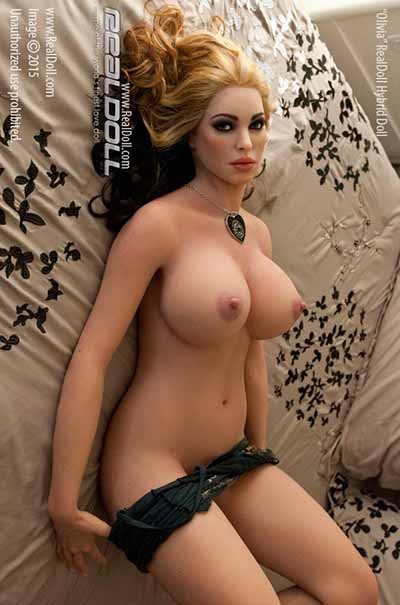 Price: $7399 on RealDoll (5% off with our "CYBERDEAR" coupon)
When it comes to bbw sex dolls, she is not the biggest out there. She has a nice pair of breasts, but not on the same level as Leslie. Olivia is a good choice for those of you who love curves which are nicely big, but not overly huge. Personally, I love me some huge tit sex dolls, but I know many of you generally prefer more realistic sex dolls. Olivia is a good balance between the realistic and the super curvy, and the quality of RealDolls is generally top-notch.
I covered the RealDolls in greater detail in my RealDoll review, so check it out if you would like to find out more about what it feels like to own a RealDoll.
#5. Sophia
---
A plump sex doll, who is thick, curvy, and gorgeous. In addition, she is one of the cheapest dolls on this list.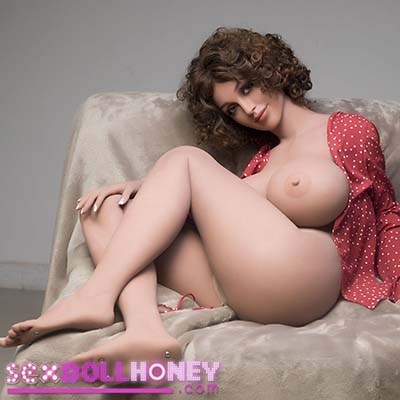 Price: $1890 on SexDollHoney
Sophia is the cheapest bbw doll on this list, and she is also one of the most realistic. This alone should give a strong reason to become an owner of her. She is not an overly fat sex doll, and she has just the right amount of body fat to be incredibly sexy. Another reason why I love Sophia is her hair. It looks so real1 Couples with her big boobs, she is definitely a drop dead gorgeous BBW sex doll.
If you want a budget bbw love doll who is super sexy, but who will not break your bank, then Sophia is a solid pick.
#6. Zara
---
A big boobs sex doll with dark skin, and lips which are always waiting for you.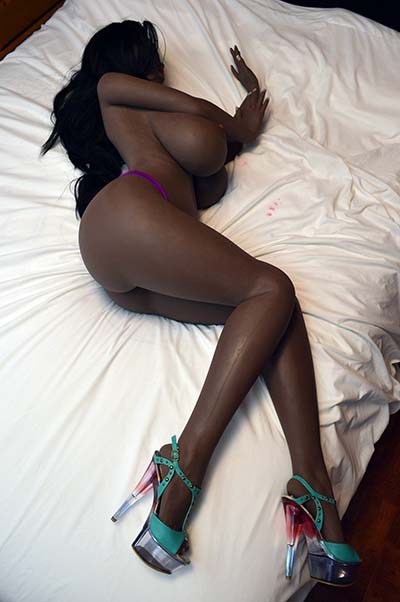 Price: $2499 on Silicon Wives
Zara, as you can see, is the only black sex doll I featured on this list of bbw sex dolls. I just could not write this article without mentioning Zara. She is one of the sexiest big boobs sex dolls I have ever seen, and the most irresistible part about her is her lips. They arouse me so much, because every time I look at her, I feel like she is inviting me for a blowjob.
If you have ever wondered what it feels like to have sex with a black girl with curves, then Zara is your best chance. She is a true African goddess, worthy of a place amongst the best BBW sex dolls.
#7. Momo
---
Momo is a huge ass SSBBW sex doll. If you like thick thighs, then she is a good girl for you.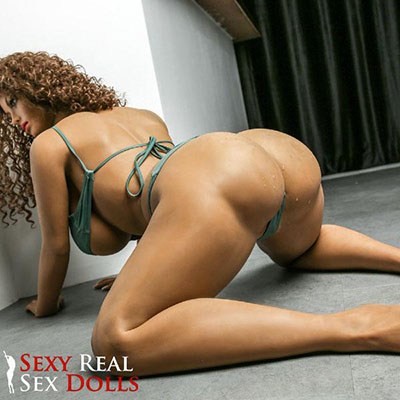 Price: $1999 on SexyRealSexDolls
Momo has a gorgeous ass, which looks stunningly realistic. It's not just oversized like a balloon, which is the case with many cheaper bbw sex dolls. Instead, the ass looks and behaves exactly like a real one. For all the assmen out there, Momo might just be the love doll of your dreams.
#8.  Gabriella
---
A big butt love doll with the juiciest ass in the Universe.
Price: $2199 on Silicon Wives
If you want a truly phat ass sex doll, then Gabriella is your best pick. Her ass is so huge it creates a gravitational field by itself! Imagine fucking her from behind, watching that sexy ass wrap itself around your dick. Her tits may not be as huge as her ass, but if you are an assman like me, you don't really mind this fact. Get Gabriella if you want the best BBW sex doll with a phat ass. What more need I say?
#9. Jennifer
---
Jennifer is another busty sex doll worthy of a mention on this list.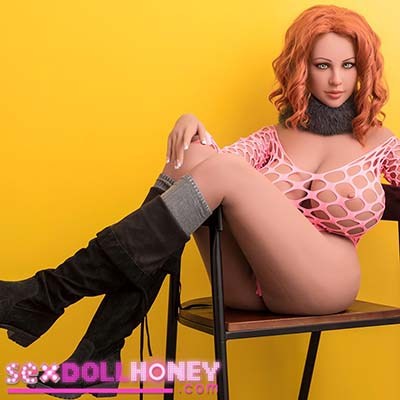 Price: $1890 on SexDollHoney
This one is a foxy one – look at that sexy body! She is a huge tits sex doll, guaranteed to make you cum in minutes if you take her out for a nice tit fucking. She is also surprisingly cheap when it comes to BBW sex dolls. The reason why I did not rank her any higher on this list though, is simple. I found the other BBW love dolls to be sexier. This is mostly just my personal opinion though, so take this sentence with a grain of salt. Usually, I don't judge women based on their looks, but when it comes to sex dolls, I think we as men can reserve this right!
#10. Kassandra
---
A thick sex dolls with a great body, but in my opinion, she is outshined by the alternatives on this list.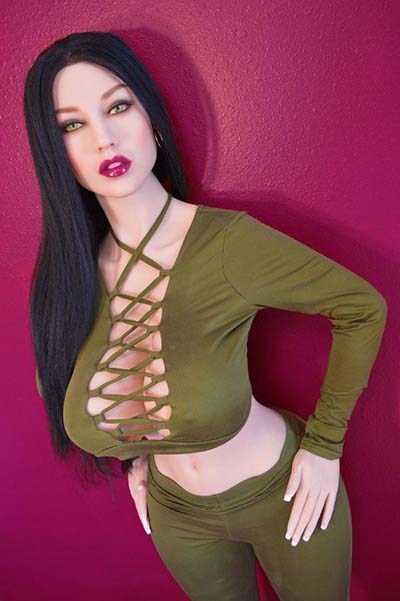 Price: $2199 on SexyRealSexDolls
If Kassandra was the very first BBW sex doll I ever saw, I would probably say she is absolutely perfect. But, as an owner of multiple high-end thick sex dolls, I had to compare her to the alternatives. She is not as curvy as Leslie or Vivian, she is not as realistic as Sophia, she is not as premium as Olivia… These are all reasons why I decided not to rank Kassandra any higher on this list. Don't be discouraged though if you like the look of Kassandra. It's just my personal opinion, and it should be taken as such.