Japan has one of the most beautiful looking women in the world. Their beauty does not only stem from physical appearance but also their virtues. They are respectable, shy, and the perfect embodiment of women. But, the sad part is, that they are also next to impossible to date, as sex is a very taboo subject in Japan and Japanese women often wait until their late 30s to begin any kind of relationships with men. This is where the necessity of Japanese sex dolls comes. A Japanese sex doll is a true Geisha, who will fulfill all of your desires, without question. Being the owner of multiple Asian sex dolls myself, I decided to put together this article to everyone who wants to experience sex with a Japanese girl. You don't even need to leave your computer to bring one these beauties home! So sit down, drink some Sake, and take a look at these beauties…
#1. Ange – Best Japanese Sex Doll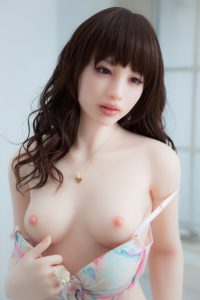 Price: $7410 on Kanojo Toys
Now, I know what you are thinking… $7000 for a sex doll? Am I crazy??
Well, maybe. But, the truth is, that money does bring quality in the world of Asian love dolls, and Ange is a prime example of this. Ange was created by the Japanese company Orient Industry, which is one the oldest manufacturers of Asian love dolls in the world. They have been creating love dolls since 1977, and the experience they have in the industry absolutely does show in their creations. They bring perfect quality to their dolls. But, to get your hands on one of their dolls, you do need to pay a premium. Think of their dolls as the Lamborghinis of sex dolls. Luxurious, perfected, but also pricey.
Just look at Ange. She is absolutely gorgeous, and she looks EXACTLY like a real Japanese girl (or, well, even sexier). Her breasts, her hair, her lips… the attention to detail is stunning. Although I am not yet an owner of Ange, I am planning to buy her as soon as I have managed to save enough money for her. She looks better than any of the dolls I have ever owned, even better than my RealDoll, so I can't wait to bring her home with me. If you are lucky enough to become an owner of Ange, then please, leave a comment and tell me how she performs in real life. I am dying to know more about her!
If you like Ange, you can also check out Yasuragi – another high-quality Japanese love doll by Orient Industry.
#2. Ann – Best Value Pick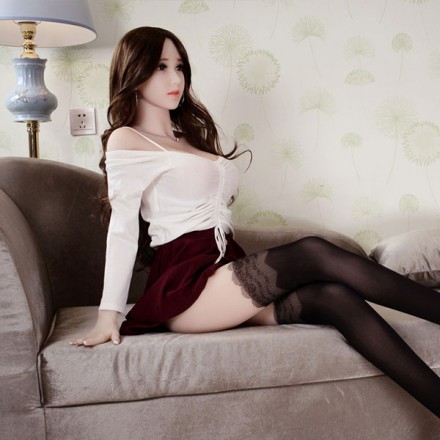 Price: $2399 on ZLdoll
Ann is one of the best-selling Japanese sex dolls in the world for a number of reasons. She is gorgeous, she has a killer body, silky smooth skin, a reasonable price, and a mysteriously beautiful face. In addition, her hair is very realistic, and her body proportions are just perfect.
Ann is the best Asian sex doll I own, without a doubt. I own plenty of sex dolls who have huge breasts and curvy asses, but Ann is special. She has the features of a real Japanese woman, and that turns me on more than anything or anyone else. She is just fantastic. I bought her for $1259 and I thought I got a fantastic deal at the time. If she fits your budget, then Ann is definitely the best value in an Asian sex doll you will ever find. She may not be as photorealistic as Ange, but she is a fantastic Japanese silicone doll in her own right.
#3. Celeste – Another Excellent Value Pick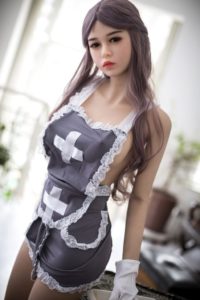 Esther is a drop-dead gorgeous Japanese sex doll. No doubt about that. She is the perfect combination of a sexy Eastern face and the curvy figure of a sex goddess. Her face is absolutely stunning, wouldn't you agree?
It does not happen often that I am completely taken aback by the photos of a sex doll. But, when I first saw photos of this Japanese beauty, I knew I had to get my hands on her. And, when I did get my hands on her, I was not disappointed in the slightest. She feels fantastic inside and out, and she is guaranteed to make her man filled with lust.
She is completely irresistible. A true goddess!
#4. Becky – Cheap Japanese Sex Doll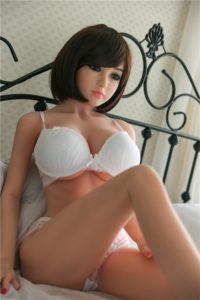 Price: $1099 on OvDoll
Becky is a Japanese silicone sex doll whose main advantage is her price. She looks pretty, she has a nice body and she will perform well in bed. However, don't expect her to feel as fantastic as Ange or Irina. If Ange was the Lamborghini of sex dolls, then Becky is more of a Toyota – efficient, reasonably priced, and effective.
Don't get me wrong, though, she is still a great Asian love doll. She will bring you love, sexual pleasure, and more enjoyment than anything else you could spend $1000 on, for sure. She has a perky pair of breasts, silky smooth legs, a nice face and a vagina which feels 100x better than any Fleshlight.
#5. Rachel – Sexy Japanese Adult Doll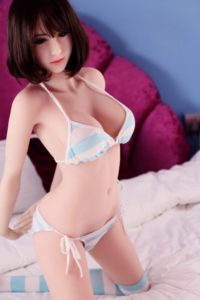 Price: $2499 on Silicon Wives
Rachel is another beautiful Japanese fuck doll. She has voluptuous breasts, a stunning figure, and a reasonable price tag. The part I love most about her is her skin. It feels very smooth, just like that of a true Geisha. She combines innocence and sexiness, unlike any other Japanese lifelike sex doll.
For the price, I personally prefer Irina, but it's mostly down to personal preference. She is undoubtedly gorgeous, so if you love what you see, don't let me stop you. Bring her home!
#6. Rin Sakuragi – Realistic Japanese Sex Doll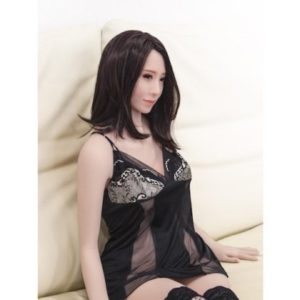 Price: $3003 on Kanojo Toys
Rin Sakuragi is one of the most realistic Japanese sex dolls on this list for a very simple reason. The reason is, that she was modelled after the popular JAV actress Rin Sakuragi herself! Her face, her curves, her breasts… it was all created to match the real porn star Personally, I am a big fan of Rin, so getting a copy of her into my home seemed like a dream come true. As paying women for sex is illegal in Japan, the closest you can get to fucking a real Japanese pornstar is to fuck a Japanese real love doll.
Maybe you are thinking that it's just not the same as the real thing, but trust me when I say it's stunningly similar. When it comes to Rin, my favorite way of making love to her is putting on some videos of the real Rin on my TV, and taking the doll version of her from behind at the same time. Pounding her doll version while the real Rin is screaming in pleasure is an experience you have to feel yourself to believe. It's pure bliss!
#7. Bridgette – Japanese Mini Love Doll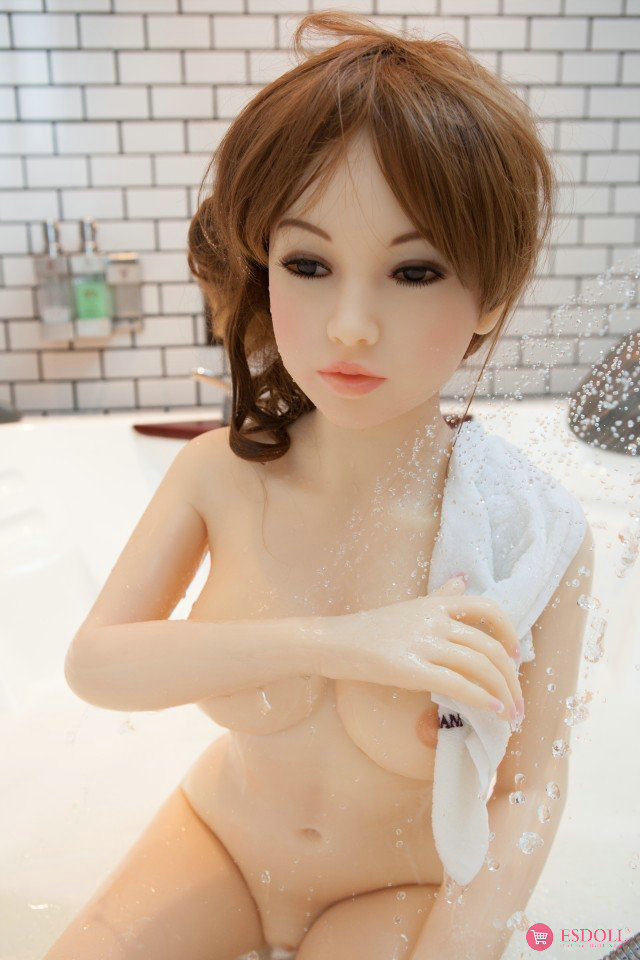 Price: $765 on Esdoll
Bridgette is a Japanese mini sex doll, measuring at 4'5″ (135 cm). Despite her small stature, she is a gorgeous one. Her Eastern eyes and small, perky breasts are guaranteed to make you crazy with lust. As I have not seen her in person, I can't comment on her performance. But, as she is from Silicon Wives, I am sure she will bring you plenty of pleasure. Their website features only high-quality dolls from established Asian sex doll manufacturers.
If you want to find out more about more about dolls similar to Bridgette, then check out my review of the best mini sex dolls.
#8. Yuka – Life Size Japanese Sex Doll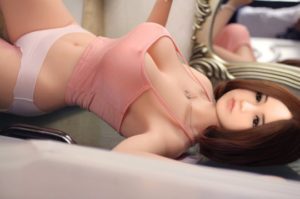 Price: $2824 on Kanojo Toys
Yuka is another fantastic pick for the best Japanese sex doll for you, if you want a doll which is life sized, realistic, and young. She has a drop-dead gorgeous body… just look at her! Wouldn't you agree with me?
Personally, I think her breasts are slightly oversized, but other than that, she is just perfect. I know many of you Hitomi Tanaka fans love large breasts, especially on Japanese women (who are all too often flat-chested). If you are a fan of this body-style, then Yuka will be perfect for you. She is a very realistic Japanese love doll, so sex with her will feel absolutely amazing, I guarantee.
#9. Mikoto – Another Realistic Japanese Silicone Doll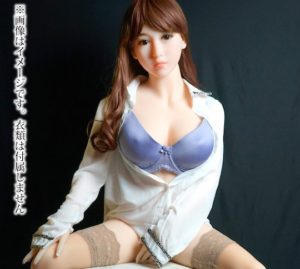 Price: $3003 on Kanojo Toys
Mikoto is another Japanese fuck doll created for absolute realism. Although I think she is stunning, I don't think she is a match to the other best Japanese silicone dolls in her price range. She is fantastic in her own right, but she is just outshined by her competitors, in my opinion.
However, don't let my opinion keep you from bringing her home. I am sure she is more than capable of filling her man with sexual satisfaction and happiness. And, at the end of the day, isn't that the most important thing?
#10. Arte Tokio – Super Lightweight Asian Sex Doll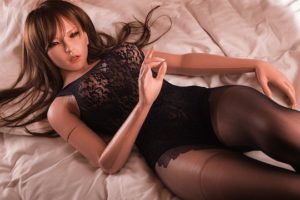 Price: $2688 on Kanojo Toys
The most impressive part of Arte Tokio is her weight. Most Japanese lifelike sex dolls weigh at least 30 lbs or more, but she weighs only 18 lbs. This is significant because a lighter weight allows for very easy positioning of the doll during sex. Moving around a heavy doll takes some serious effort, but 18 lbs – that's nothing! This does, however, take away from the realism of the doll. She moves around constantly during sex, and in my opinion, sex with heavier Japanese fuck dolls feels much more realistic because of this.