Oh, the Chinese – they always find a way to become the masters of manufacturing, no matter which industry they partake in. This is also, without a doubt, the case with love dolls. Chinese sex dolls are one of the most popular categories of sex dolls out there, and you would be a fool not to give them a chance.
If you have some bad experiences with Chinese quality in general, then don't be scared. All of the Chinese manufacturers I will mention in this review have already stood the test of time and cemented themselves amongst the leaders of the sex doll industry. If you are looking for an affordable, realistic, and sexy doll experience, then a Chinese sex doll is the way to go. They offer some of the best quality-to-price ratios out there.
So, without further introduction, let's get right to it – the best Chinese sex doll is…
#1. Pippa – Best Chinese Sex Doll
Price: $3199 on Silicon Wives
Pippa is, in my opinion, the best Chinese silicone sex doll out there right now. She was created by Sanhui Model Making Company, one of the leading Chinese sex doll manufacturers, located in Nanning. She may be pricier than the other picks on this list, but for the price, you do get fantastic quality.
Pippa has a body made from heaven, with perky breasts, a curvy ass, and a beautiful Chinese face. She looks completely irresistible… as soon as she arrived at my door I fell in love at first sight. It doesn't happen often that a Chinese sex doll leaves such an impression on me. Usually, I prefer Japanese sex dolls, but in the case of Pippa, she is definitely able to compete with the best. Get Pippa if you want the absolute best Chinese sex doll on the market right now.
#2. Melissa – Big-breasted Chinese Sex doll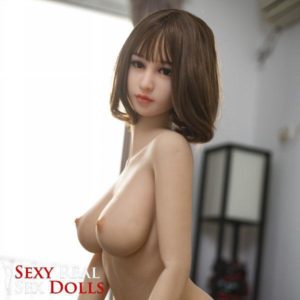 Price: $2199 on SexyRealSexDolls
Melissa is a Chinese sex doll made by WM Dolls, who are probably the most famous Chinese manufacturers of sex dolls. They may not be as prestigious as the Japanese Orient Industry, but they are a fantastic alternative if you want a high-quality sex doll who will not break your bank. Their Chinese love dolls are high quality and usually, they are made from TPE instead of silicone.
This is also the case with Melissa. She is a TPE Chinese love doll, meaning that her skin is softer than those of silicone dolls. It's up to personal preference, but personally, I prefer silicone. It feels more realistic to me. However, I know many sex doll enthusiasts would pick TPE over silicone any day, so you should make the final decision yourself. TPE adult dolls such as Melissa certainly have their advantages!
#3.Carol  – Sexy Chinese Sex Doll
Price: $774 on SexDollie
Carol is a love doll created by SexDollie, who is another Chinese sex doll manufacturer, located in Guangdong. Carol , just like Melissa, is a Chinese sex doll made from TPE. She is soft, she is bouncy, she is everything you ever wanted. I am completely in love with her…
SexDollie has pulled off a miracle with Carol – they have created a very high-quality, but at the same time affordable Chinese love doll. She has just the right amount of curves and a stunning face to match. It's no wonder why she has become a top-seller amongst Chinese sex dolls.
If you like the way Carol is looking at you, then go ahead… take her home. She will fulfill all of your wildest desires.
#4.ZHIYI– Life Size Chinese Sex Doll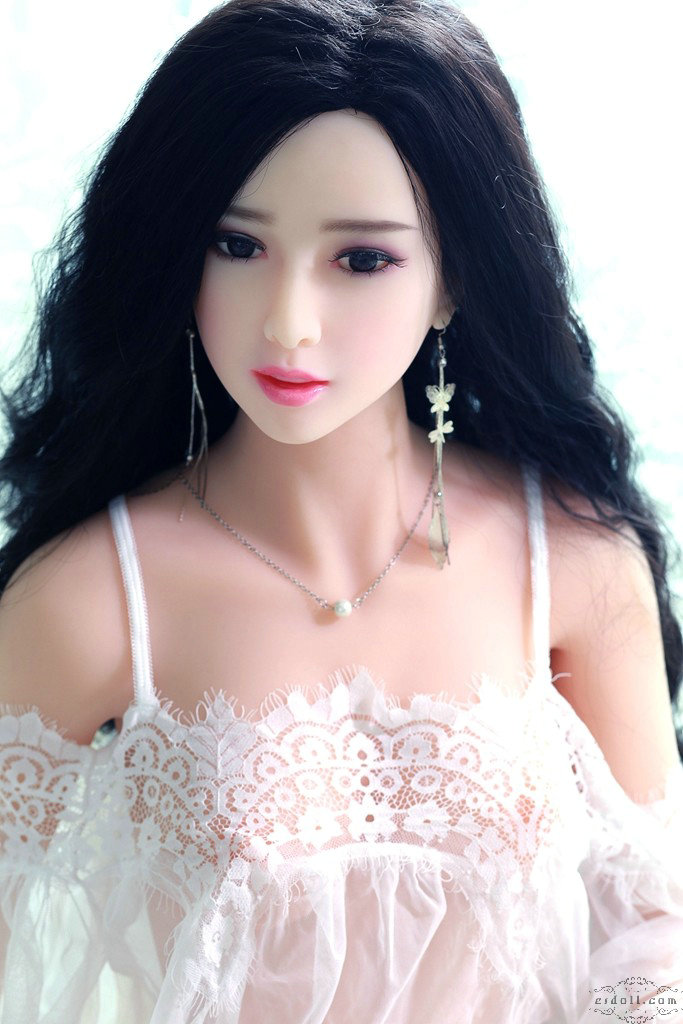 Price: $1129 on Esdoll
ZHIYI is a shy-looking Chinese love doll, created by EsDoll, also located in Guangdong. I guess you are already becoming confused by all of these different Chinese sex doll manufacturers, but it's not important. what is important is that ZHIYI is one of the most realistic Chinese sex dolls out there. She has a sexy pair of breasts, beautiful dark hair, and a face which shows both innocence and naughtiness at the same time.
As far as physical appearance is concerned, I think ZHIYI is one of the sexiest Chinese love dolls. She is just drop-dead gorgeous. Whenever you look into her alluring dark eyes you will be seduced, I guarantee. There is nothing sexier than a gorgeous girl with a hint of shyness, and that is exactly what ZHIYI embodies. Chinese sex dolls can be amazing, I have to say…
#5.BECKY– Busty Chinese Sex Doll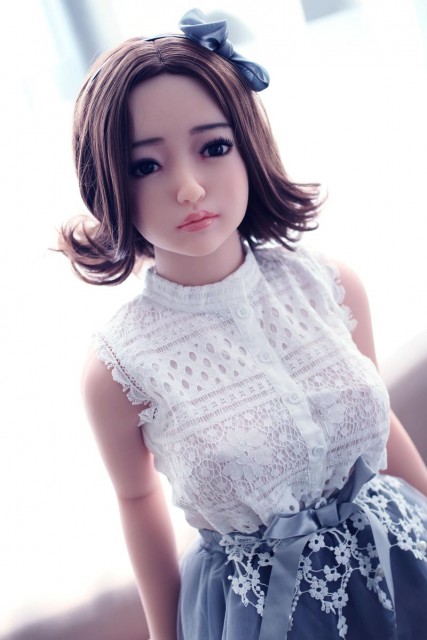 Price: $825 on ZLdoll
Although BECKY is described as a Japanese sex doll, it does not change the fact that her manufacturer, ZL Doll, is a Chinese company. Therefore I decided to list BECKY as a Chinese sex doll, instead of Japanese (although her physical appearance definitely does have a taste of Japanese to it).
In any case, it does not really matter whether BECKY is Chinese or Japanese… as she is universally gorgeous! I love the facial details on her – her sexy facial features make me crazy with lust, and I would love to do plenty of naughty things to her. Another reason why I consider Kiki to be one of the best Chinese sex dolls are her breasts – they are so perky and sexy. You don't see such beautiful titties often on a Chinese doll. She is one of a kind, that's for sure.
#6. Sunny – Cheap Chinese Sex Doll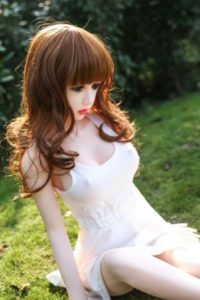 Price: $1039 on OvDoll
This Chinese love doll has a very appropriate name, as she will most certainly bring plenty of sunlight into your life. Although she may not be as realistic as some of the other dolls on this list, she does have her advantages. The most important of which would have to be her price. She is an astonishingly cheap Chinese love doll, compared to most others.
Normally, you would have to invest at least $2000 to get your hands on a high-quality TPE doll like her, but Sunny… she is very affordable. When it comes to best value for the money, she is one of the best Chinese sex dolls you can find.
However, her cheap price tag does come with some disadvantages. Her vagina does not feel as realistic as some of the premium picks on this list, and because of this, sex with this Chinese sex doll does not feel as real overall. But, despite this, Sunny is a fantastic pick overall.
#7. Chinese Silicone Sex Doll
Price: $2299 on SexyRealSexDolls
This beauty does not have a name, but this does not make her any less special. She has a body made from high-quality silicone, which makes her feel very realistic. She iso ne of the few silicone dolls on this list, as Chinese manufacturers tend to favor TPE over silicone. Silicone is, and always will be, a fantastic material though. Personally, I am a fan of silicone, so it goes without saying that I think she is an excellent pick.
However, although I admire her physical appearance and silicone body very much, I can't help but compare her to other similarly priced silicone dolls. I believe some of them to be far superior, in terms of quality. Therefore, I suggest you check out my article on the best sex dolls. It has plenty of superior alternatives in the same price range.